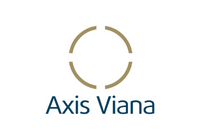 AXIS VIANA BUSINESS & SPA HOTEL
Av. Capitão Gaspar de Castro, nº 866, 4900-462 Viana do Castelo
RNET 1622
The
Axis Viana Business & SPA Hotel
is added to the collection of buildings in the city of Viana do Castelo, already considered the Mecca of Architecture. The contemporary architecture of the building and the hotel concept position Axis Viana as the most modern 4-star hotel in the country.

Between the River Lima and Monte Santa Luzia, next to the city park and 5 minutes from the historic center of Viana do Castelo. The Hotel has 87 comfortably equipped rooms and suites.

The ideal hotel in Viana do Castelo, for a leisure or business stay

A modern Restaurant, where you can enjoy exquisite cuisine, a cozy Living Room, a Bar in addition to an outdoor terrace with a swimming pool.

In the 'Business Center', we have 5 meeting rooms, with capacity for up to 250 people and an exhibition area where you will find all the conditions for the success of your meetings or presentations.

The 'Axis Wellness', with an area of 2600m2, offers two swimming pools, one for leisure and the other for dynamic, sauna and Turkish bath, a weight and cardio-fitness room, modern relaxation programs, massage, wraps and treatments.

Explore Viana do Castelo

Viana do Castelo is the capital of national folklore, it is the heart of vinho verde and the area of the most authentic national cuisine.

It is a unique place where we can enjoy the beauty of the Lima River, the Atlantic and its beaches and the mountains that protect the city with an immense green mantle. Arcos Valdevez, Ponte da Barca, Ponte de Lima, Barcelos and other historic 'villages' of Minho, are a must visit for anyone who wants to know this region, not forgetting all of Galicia, especially Santiago with its 'paths'.

After all, everything is so close… enjoy your stay at the Axis Viana Hotel!

Viana do Castelo presents all the conditions for a stay with quality of life and unforgettable, either for the tranquility and security of urban life, or for the wealth of its historical, cultural and natural heritage, or even for the diversity of activities and leisure and social facilities. that the city makes available to its visitors. Easy access to Braga and Guimarães (European Capital of Culture 2012), or even Porto (declared a World Heritage Site by UNESCO) justify choosing Viana for your next visit to the north.

Between the River Lima and Monte Santa Luzia...