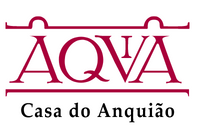 CASA DE ANQUIÃO
Quinta de Pias - Fornelos 4990-620 Ponte de Lima
Rural Housing Tourism
In the heart of Minho, where the countryside and the sea, the green and the blue combine multiple contrasts and embrace the most traditional village in Portugal, with its distant customs and traditions that even time cannot forget, Casa de Anquião, with its serenity and beauty, it is an inspired space dedicated to your well-being.
Sitting on top of a hill, nestled by a green horizon, Casa de Anquião, built in the sec. XVI, anthem of architecture is a two-storey building where each of the three bedrooms and four apartments distributed in it is comfortably equipped with air conditioning systems, satellite TV and telephone...

In the most traditional of Portuguese villages

Inserted in the middle of the Ponte de Lima Golf Course and for those who enjoy outdoor activities, Casa de Anquião has a swimming pool, and close by, there is a horse riding centre, three Padel courses, several ecovias, routes and routes. pedestrians to know.